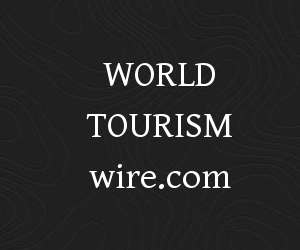 worldtourismwire.com  reports about updates and comments on activities by the  United Nations World Tourism Organization (UNWTO), World Travel & Tourism Council (WTTC), Pacific Asia Travel Association (PATA), the International Coalition of Tourism Partners (ICTP) and other global association close to Travel & Tourism.
Readers are top travel and tourism professionals including most ministers of tourism, UNWTO, WTTC and ETOA members.
WORLDTOURISM NOW and WORLDTOURISMWIRE  is operated by eTN Corporation and a team of independent journalists and tourism professionals.

WORLDTOURISMWIRE is not affiliated with UNWTO, WTTC, ETOA or any other tourism organization or association.
Commercial feature stories are available (subject to editorial evaluation)